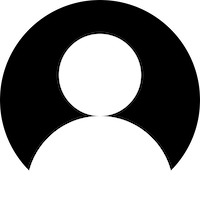 Country: Greece 🇬🇷
Pygmalion Karatzas studied Architecture at the Technical University of Budapest, Urban Design at Heriot-Watt University in Edinburgh, and practiced architecture for 12 years. Since 2013 he is focusing systematically on architectural and fine art photography, producing a portfolio of 200 architectural, commercial and artistic projects from Europe, USA and Middle East.


His images are regularly featured in Greek and international media, have received 52 distinctions from leading photographic competitions and the prestigious Fulbright Artist Scholarship award 2015-2016, and are part of private and public collections. Since 2014 he is the photo editor for the Danish Architecture Center and a contributing photographer to Arcaid Images London and iStock Getty Images. Divisare Atlas of Architecture ranks him among the top 100 architectural photographers worldwide. He has participated in exhibitions and fundraising in Greece, Italy, France, UK and USA, and produced 7 collections, with the 'Integral Lens' book receiving 3rd place at the PX3 Prix de la Photographie Paris and shortlisted at the Trieste Photo Days Book Award.



In affiliation with the University of Tennessee in Knoxville and prof. Mark DeKay, their paper on a multi-perspectival approach to architectural photography was presented at the 3rd Integral European Conference and they will be conducting traveling workshops for students. Through photojournalistic reportages, collaborations with architectural firms, businesses and organisations, as well as self-initiated projects, he exhibits his passion and dedication to the study, representation and dissemination of the built environment and its broader role as a cultural asset.