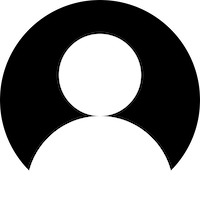 Country: Australia 🇦🇺
I was born and raised in Bristol, England through the '70s and '80s in a typical suburb.

As a child, television and movies were my favourite distraction, especially anything from the United States. The backdrop of the North American scenery felt like an exotic antidote to the humdrum of the English city suburbs and countryside.

I was a keen illustrator spending hours pouring over the minutia of the subject matter. I wanted my drawings to feel as close to reality as possible. This work saw me enrolled in college at a young age where I studied Photography and Graphic Design.

Drawing on my childhood memories, the visuals of the American landscape remained a major influence on my photography. I became inspired by North American photographers of the '60s and '70s who were prevalent in using large format film. This laborious system of capture enhanced these seemingly ordinary looking street scenes and vistas with fastidious detail.

I discovered a more modern process in the form of a technical camera, digital back, and precision optics, then proceeded to cast my own journey.

I like my pictures to be aesthetically simple, clean and graphic, which resonates with my background in design. I prefer the images to retain an air of perplexity, so keeping them free of people and any notable present-day object helps suspend them in a moment in time.

As with most large format photography techniques, when I photograph a scene I capture everything across the frame in complete focus. This can lend a heightened sense of reality. Given each picture is deliberately simple and mundane – the detail of the capture is just as important as the subject matter and becomes a character of the image in itself.

I use the full size of the sensor and prefer not to crop. Restricting myself to this discipline is almost a digital reverence to large format film.

My creative vision is to capture a calm and melancholic disposition in the landscape and create a scene of discernible simplicity to evoke an emotional and response from within.