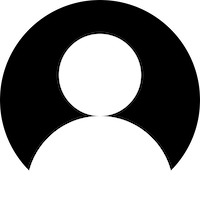 Country: United States 🇺🇸
Probal Rashid is a Bangladeshi documentary photographer and photojournalist based in Washington D.C. He has a Post Graduate Diploma in Photojournalism from Konrad Adenauer Asian Center for Journalism (ACFJ) at Ateneo De Manila University, Philippines. Probal also holds an MBA.

His works have been published in many prominent national and international newspapers and magazines such as, Los Angeles Times, National Geographic, Wall Street Journal, Huffington Post, Newsweek, Wired, Forbes, GEO, Days Japan, Paris Match, Stern, Telegraph, Focus magazine and the Guardian. Moreover, his photographs have been exhibited and screening worldwide, including in Visa Pour l'Image in Perpignan, Alexey Brodovitch Gallery and Hearst Gallery in New York City, Somerset House in London, the Kiyosato Museum of Photographic Arts in Japan, Suwon Photo International Festival in South Korea, MAPKL White Box Gallery in Malaysia.

Probal is the recipient of numerous awards for his work including the Pictures Of the Year International (POYi), Days Japan Photojournalism Award, China International Press Photo Award (CHIPP), NPPA's Best of Photojournalism Awards, Yonhap International Press Photo Awards, KL International Photo award, FCCT/OnAsia Photojournalism Award, "Zoom-in on Poverty" Global Photo Award, CGAP microfinance photo award, WPGA Annual Pollux Awards in U.K, International Year of Biodiversity Award and the Atlanta Photojournalism Seminar Contest.